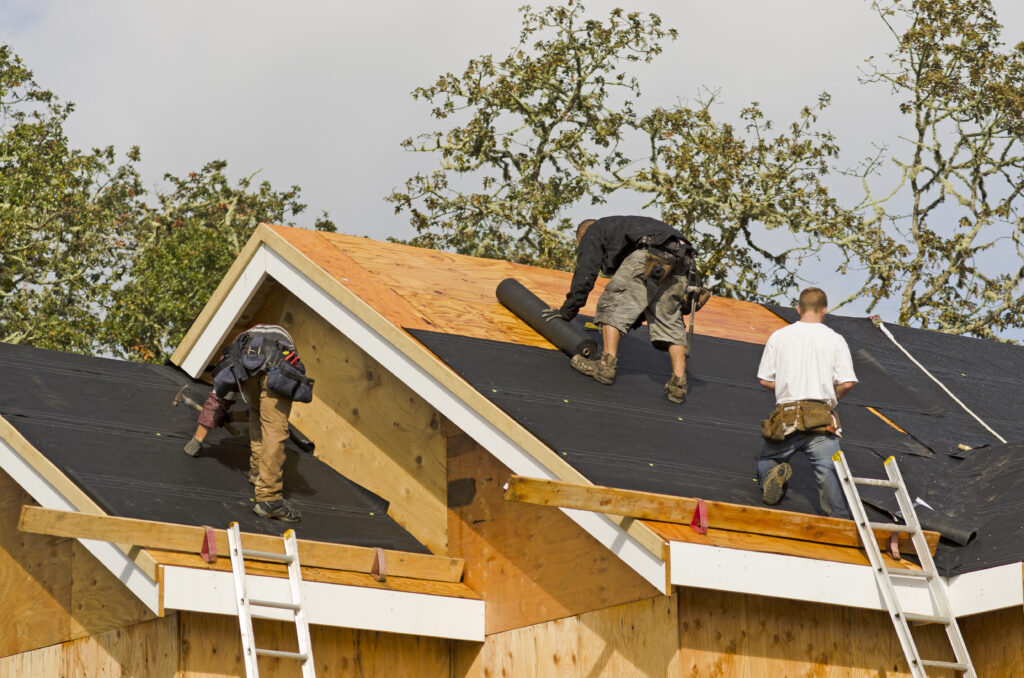 Are you searching for a reliable roofer company near you in Hudson County? Look no further than MegaPro Roofing, the premier roofing service provider in Jersey City and the surrounding areas. We pride ourselves on offering top-quality roofing solutions tailored to your needs, whether you require roof repairs, installation, or maintenance. In this article, we will discuss the services we offer and why we are the go-to choice for Hudson County residents.
Comprehensive Roofing Services for Jersey City Residents
As a leading roofer company near you, MegaPro Roofing provides a wide range of services to cater to the diverse needs of our clients in Hudson County. Our services include:
1. Roof Installation: If you're building a new home or commercial property, you can trust our skilled team to install a durable, long-lasting roof that suits your property's design and budget.
2. Roof Repair: From leaks to storm damage, we are equipped to handle all types of roof repair jobs, ensuring that your roof remains in optimal condition and protects your property from the elements.
3. Roof Maintenance: Regular roof maintenance is essential to prolong the lifespan of your roof and prevent costly repairs. Our team can carry out routine inspections and maintenance tasks, such as cleaning gutters and removing debris, to keep your roof in top shape.
4. Roof Replacement: If your roof has reached the end of its life or sustained extensive damage, we can perform a complete roof replacement using high-quality materials that meet industry standards.
5. Emergency Roofing Services: In case of a roofing emergency, such as a severe leak or structural damage, our team is available around the clock to provide prompt assistance and minimize damage to your property.
Why Choose MegaPro Roofing for Your Hudson County Roofing Needs?
At MegaPro Roofing, we are dedicated to delivering exceptional service and ensuring the satisfaction of our clients in Jersey City and Hudson County. Here are some reasons why we stand out from other roofer companies near you:
1. Expertise: Our team of highly skilled and experienced roofers is well-versed in all aspects of roofing, allowing us to tackle even the most complex projects with ease.
2. Quality Workmanship: We use top-quality materials and industry-leading techniques to ensure that your roof is not only aesthetically pleasing but also highly durable and able to withstand the elements.
3. Customer-Centric Approach: Your satisfaction is our top priority, and we go the extra mile to ensure that your roofing project is completed on time, within budget, and to your exact specifications.
4. Competitive Pricing: We offer fair and transparent pricing for our services, ensuring that you receive the best value for your investment.
5. Local Presence: As a locally-owned and operated business, we are familiar with the unique challenges and requirements of roofing projects in Hudson County and are well-equipped to address them.
Schedule Your Free Consultation with MegaPro Roofing Today
If you're looking for a reliable roofer company near you in Hudson County, your search ends with MegaPro Roofing. Our commitment to quality, customer satisfaction, and competitive pricing makes us the top choice for Jersey City residents in need of roofing services.
Don't let roofing issues compromise the safety and integrity of your property. Contact MegaPro Roofing today to schedule a free consultation and let us help you protect your most valuable asset.